Katelyn Ciaramitaro
Sales Agent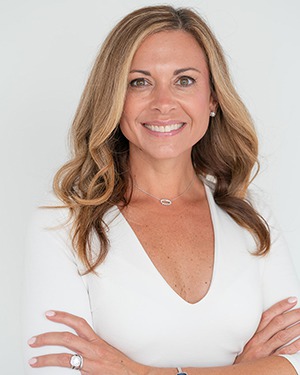 Katelyn Ciaramitaro, Sales Agent for Five Mark Realty Group, has been in sales for the last 20 years specializing in Business Development.  Her career in Real Estate has quickly become successful. She has helped buyers and sellers throughout the North Shore and Boston. As a lifelong resident of the area, including Hamilton and currently Gloucester, she loves everything this area has to offer from gorgeous waterfront homes on Cape Ann to tree lined neighborhoods.  Katelyn's passion is helping assist buyers in finding their dream home. As your Realtor, Katelyn will assist you throughout every step of the way to make the process seamless and smooth.
As a Gloucester resident, Katelyn takes advantage of all the beauty and fun that Cape Ann has to offer.  In the summer, you will likely see her on her boat with family and friends, cruising down the Annisquam River. She also loves spending her time with her family, traveling and staying active!
Testimonials
Our thanks to Katelyn, not only did she work with us to find our forever home, but she also sold our condo in record time. Katelyn made the whole process a pleasurable experience with her professionalism and expertise. We highly recommend Katelyn to anyone looking to buy or sell a home. We are so appreciative to Katelyn for guiding us through this process.
Natalie Hoak and Geoffry Harm
A month ago I had zero intentions of buying a house. I hate the process, and was content living in my two family due to the stress of buying a new place. Thanks to the persistence of my ten year old son he encouraged me to consider a one family home that recently came on the market. A simple text to Katelyn resulted in a walkthrough no more than an hour later. Katelyn not only made the process effortless, she made the purchase seem attainable. Her expertise made me confident that not only was I making the right decision, but I was coming away with a sound and reasonable purchase. Fast forward to today, my son and I have a home that we are proud of, and purchasing a home never seemed so simple thanks to Katelyn."
Alex Hill
Katelyn was a fantastic agent to work with as a first-time home buyer. She was thorough, responsive, diligently checked-in with me during my search, and was an indispensable advocate for me in the offer and negotiation process. Thank you Katelyn for helping me buy the perfect property for me! Five Stars!
Avery Dwyer
Purchasing a home in today's super-competitive real estate market can be frustrating and overwhelming, but we had the advantage and good fortune to work with the best, Katelyn Ciaramitaro. From finding the right house, to negotiating the P&S, to getting the deal to close; Katelyn used her experience to guide us through the ups and downs of the process, all the while providing calming reassurance. She was patient, available to work with us to submit an aggressive offer, and fought hard when negotiating on our behalf. Katelyn was essential to securing our 'forever home', and we recommend her enthusiastically.
Jodi and Anthony Anselmo
We have never worked with a real estate agent that exemplified such professionalism, poise and efficiency as Katelyn. She sold our home seamlessly in less than one month and made our transition process easier than we ever imagined. She is not only extremely knowledgeable about the industry, but also has the most unique and effective marketing strategy that found us a perfect buyer! Katelyn also kept us informed each step of the way and a day never went by where she wasn't on top of her game. She was such a pleasure to work with and we highly recommend reaching out to her for your real estate needs!
Barry and Felicia Mohan